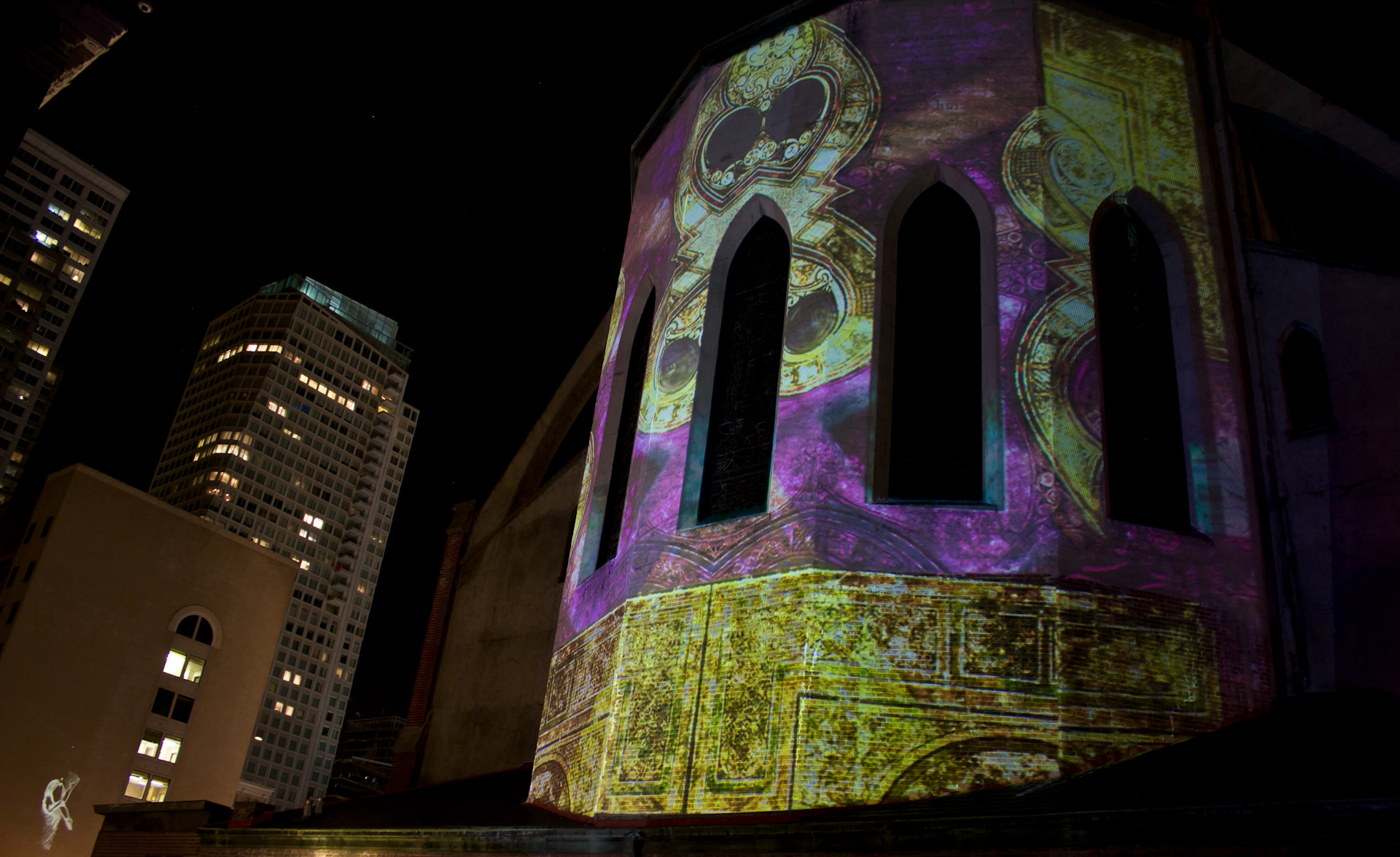 KELLS is an interactive projection-mapped installation produced for Yerba Buena Arts in San Francisco, CA for their annual arts night. With permission from St. Patrick's Cathedral, KELLS was displayed on the rear facade of the cathedral facing the spectators.
KELLS was inspiredby its namesake, the Book of Kells, an ancient illuminated manuscript. With high-res scans of the original imagery, I recomposed the brilliant medieval pages for the cathedral's face. Effects featured glowing traceries, rotating mandalas, and god rays shooting from the windows.
Passersby could interact with the installation via a Leap Motion or iPad.