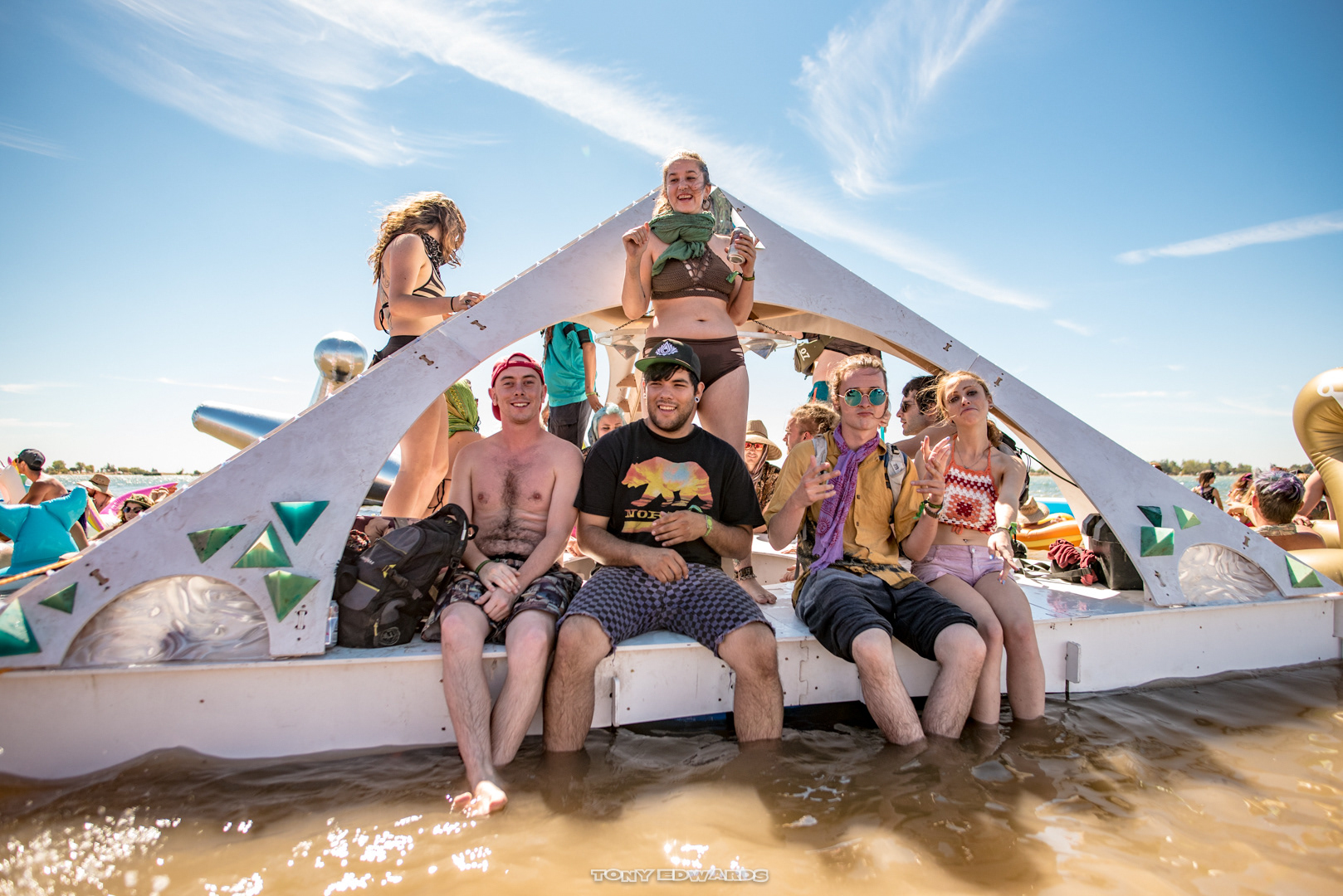 Photo Credit: Tony Edwards - http://www.tonyedwardsphoto.com/
A floating tetrahedron with light fixtures designed as a water-borne platform to accommodate swimmers. Debuted at Symbiosis Festival 2016.
Daniel Anderson - Design/Project Management
Mike Myers - Construction/Mechanical Engineer

Caroline Margaux - Electrical/Lighting/Phosphoresence Engineer

Leo Madrid, Jon Erickson, A. A., Darius Sohei, Joey Peters, Karon Trejo, Lotus Salvatore
Special thanks to our donors and backers who made Floatra possible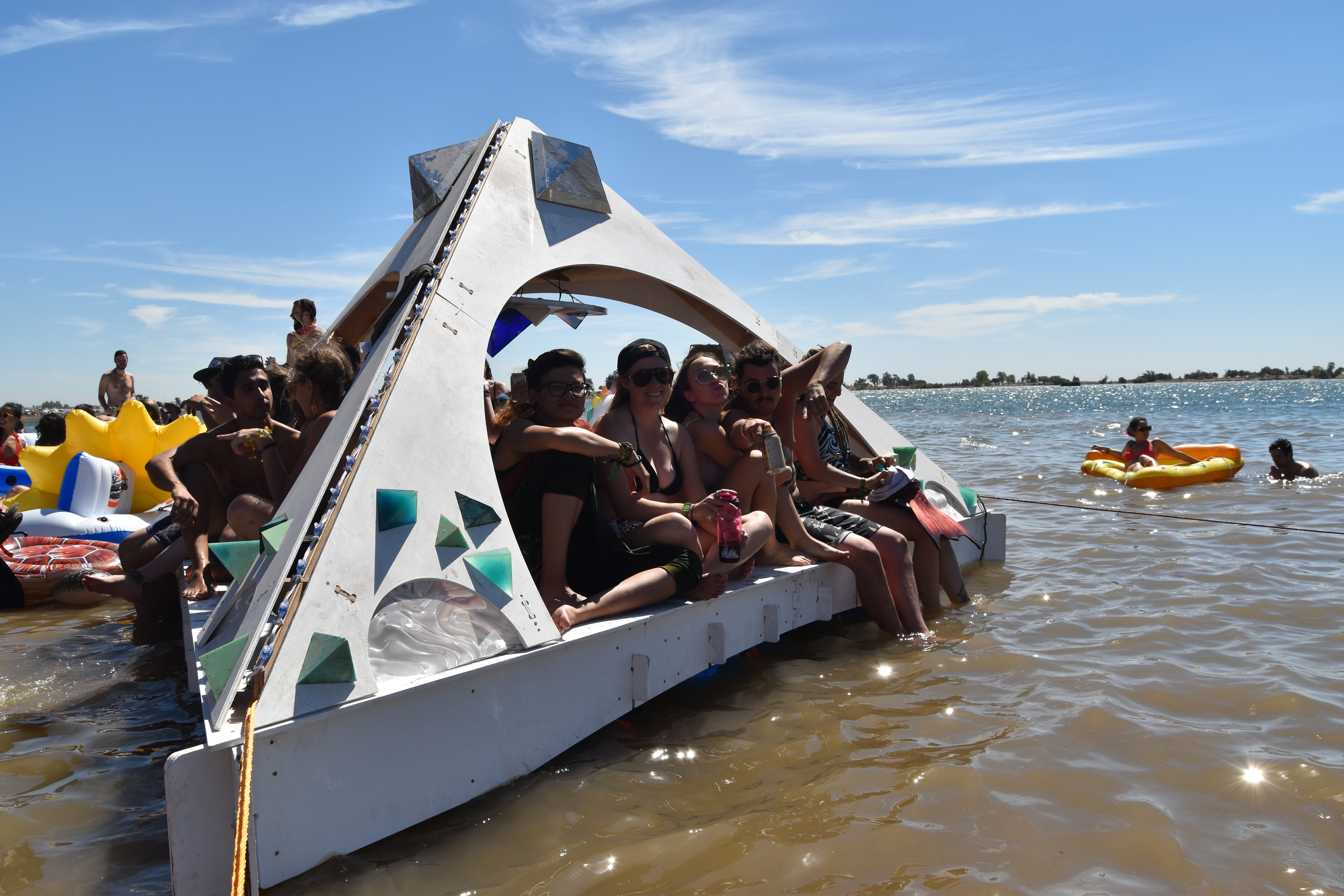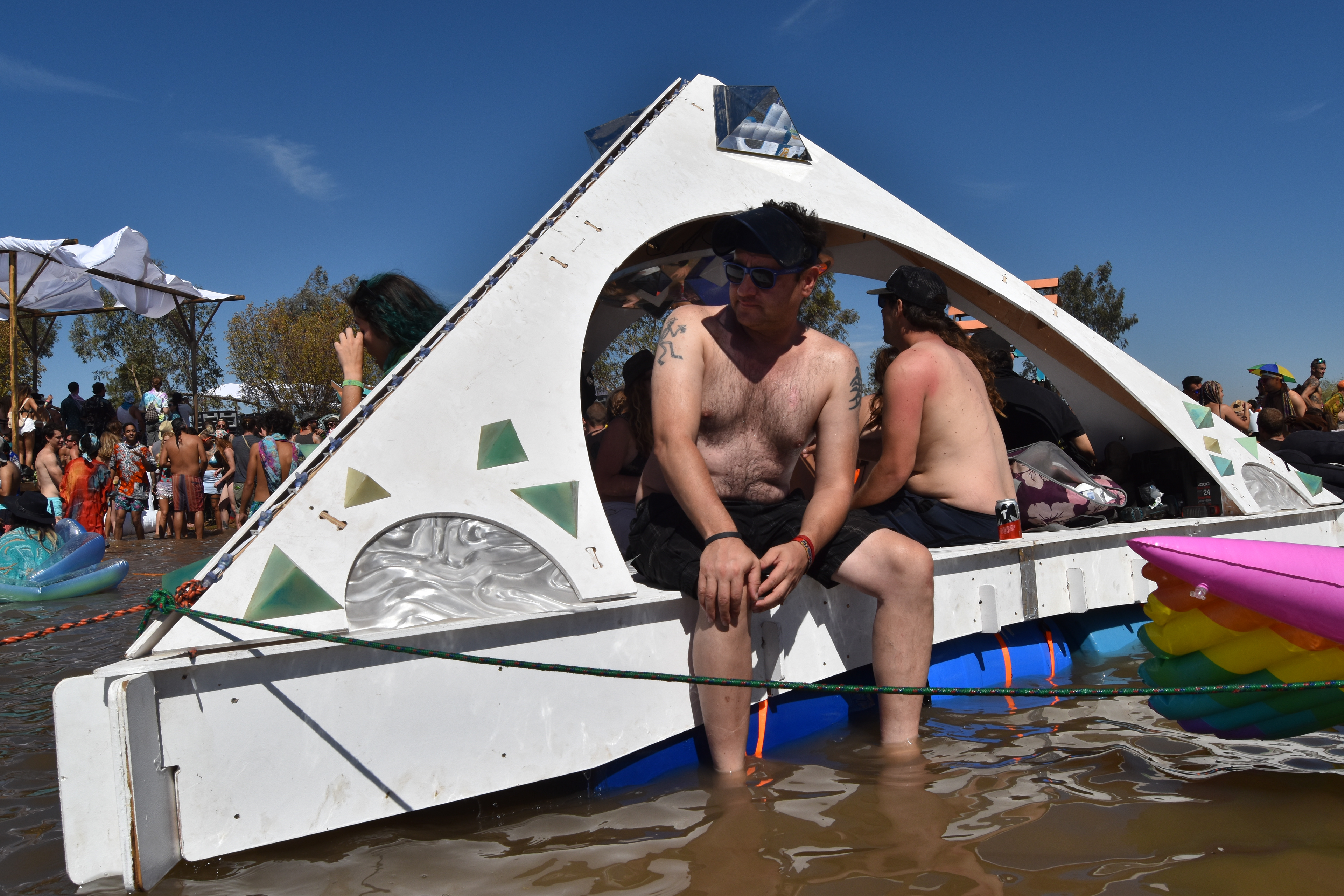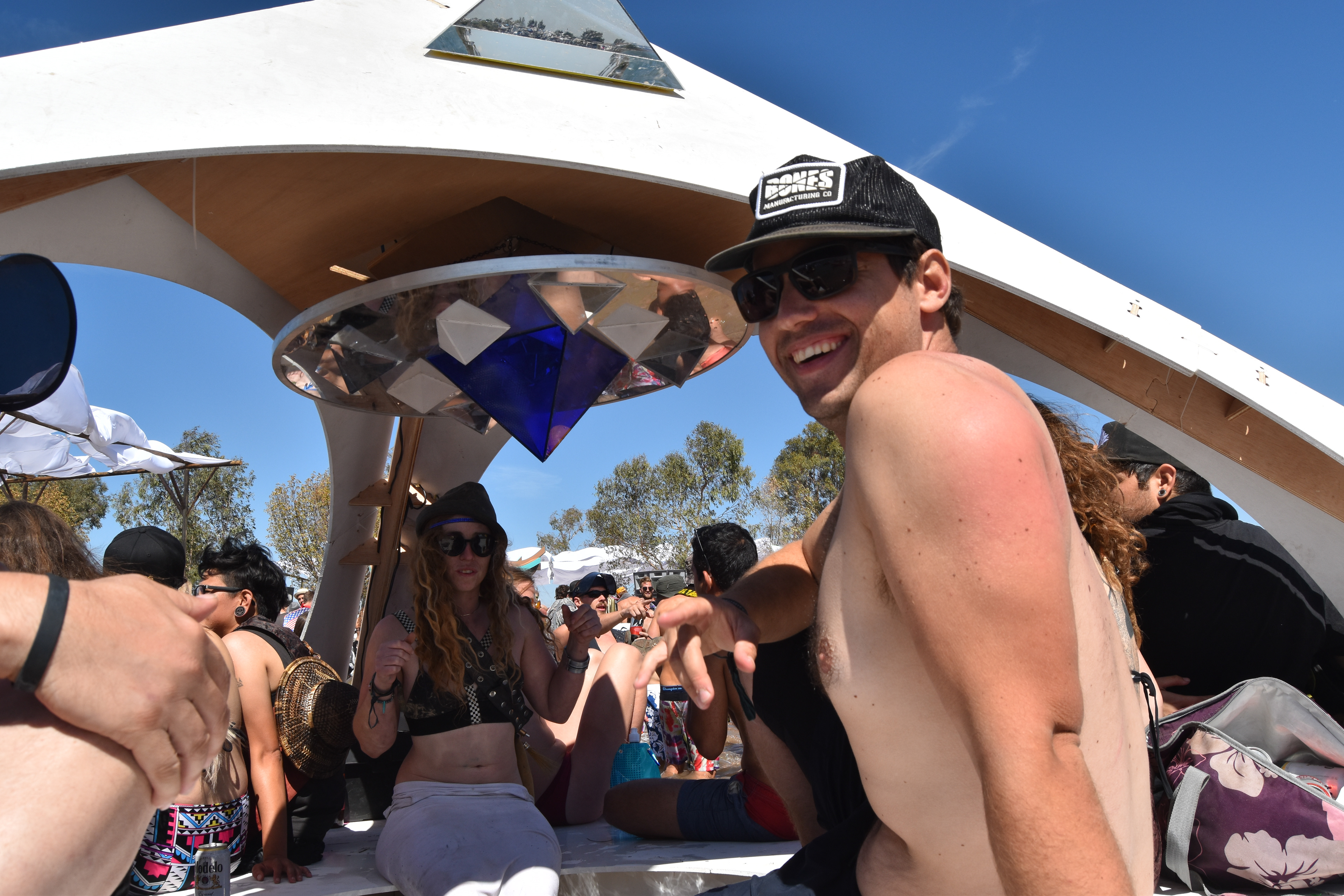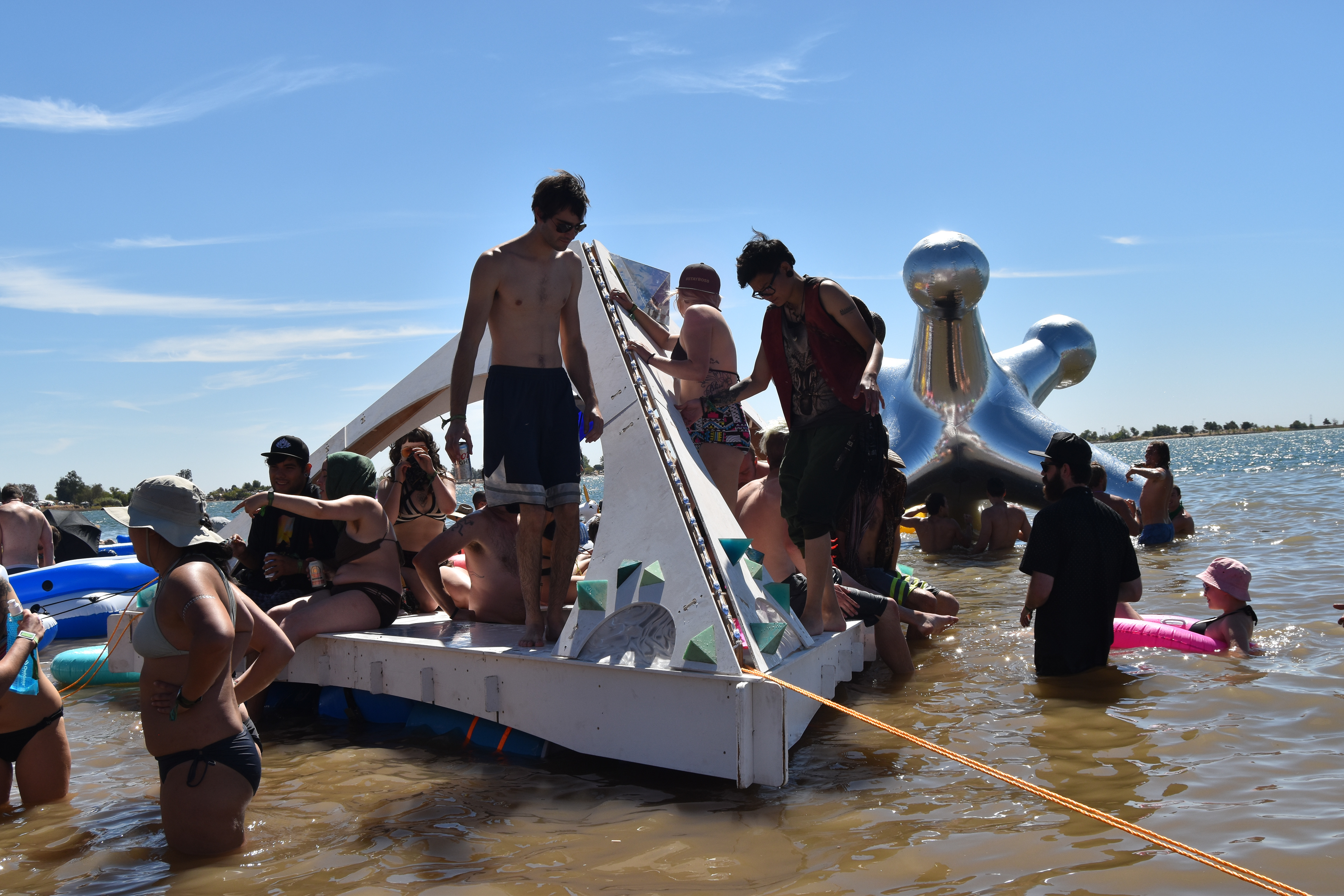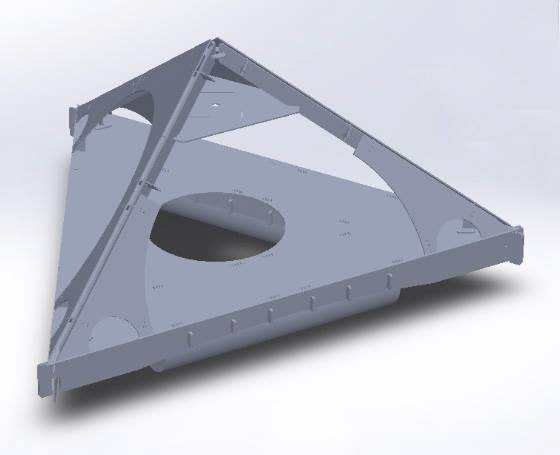 Floatra was a unique project catalyzed through a conversation between two artists. The final product included the input of an experienced mechanical engineer, a NAVY engineer, and the hard work of many passionate volunteers and donors.
The final art boat, or floating sculpture, can accommodate 15 passengers by way of 33 to 55 gallon drums secured to its underside for floatation.
Floatra consists of CNC-cut wood panels, each 3/4" thick, which are painted to seal the wood against water exposure and warping. With a team of 6 people, Floatra can be assembled in approximately 6 hours with no power tools. It is approximately 15' long at each side, measured lengthwise, and approximately 7.5' at the peak, given the same base.